About Rotterdam The Hague Airport
Rotterdam The Hague Airport is a regional airport located north of Rotterdam. The airport is owned by the Schiphol Group and, after Eindhoven Airport, is the largest regional airport in the Netherlands. Rotterdam The Hague Airport flies to over 40 destinations and transports more than a million passengers annually.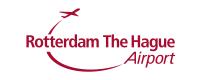 The wish of Rotterdam The Hague Airport
Professional English texts
for the new website
With the launch of their new website, Rotterdam The Hague Airport had the ambition to have the website content translated in a professional manner.
The texts had to be converted from Dutch to British English. Given the high number of website visitors and customers, a flawless translation was a crucial requirement. We had a week and a half to translate 15,000 words and deliver them without errors.
The approach during this project
Double quality check for the translated texts
In this project, it was of utmost importance that the translated texts contained no spelling or grammatical errors. Therefore, we chose to have the English texts double-checked by proofreaders for certainty.
Given the short deadline, we immediately assigned two translators to the project. These translators were selected based on relevant experience in the tourism sector. After the texts were translated in a few days, we had them checked by two different proofreaders. They checked the texts for spelling, grammar, word choice, and punctuation.
Top-quality translations for the international website visitor
Despite the tight deadline, we managed to deliver the English texts flawlessly and on time to Rotterdam The Hague Airport.
By maintaining a strict schedule, we were able to monitor daily whether the translators and proofreaders were on schedule. The end result was a top-quality translation that could be directly implemented on the website. Thanks to the English texts, Rotterdam The Hague Airport can now more easily reach new target groups.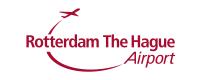 The Rotterdam The Hague Airport website needed to be translated into English for international clients. We are very happy with the result and will definitely use Simply Translate again.
Naomi Schonenberg
Marketing & Communication