About Mollie
In recent years, Mollie has joined an exclusive group of companies recognized as 'unicorns'. This exceptionally successful Dutch start-up has achieved great victories in Europe and now also in America.
As a pioneer in the financial sector and one of the fastest-growing fintechs in Europe, Mollie believes that every business has the right to grow without boundaries. For these companies, they develop financial products that make receiving payments effortless.
Mollie needed to quickly gain a
foothold in European countries
Contrary to most of our client relationships, our relationship with Mollie is more intensive. We have visited each other's offices to get a clear picture of the expectations. This was the starting point for translating large amounts of content.
A lot is being invested in Mollie's expansion. To be able to scale quickly (especially in the beginning), they enlisted the expertise of Simply Translate to make swift progress. Since 2017, we have been working for Mollie and have helped them with their rapid growth.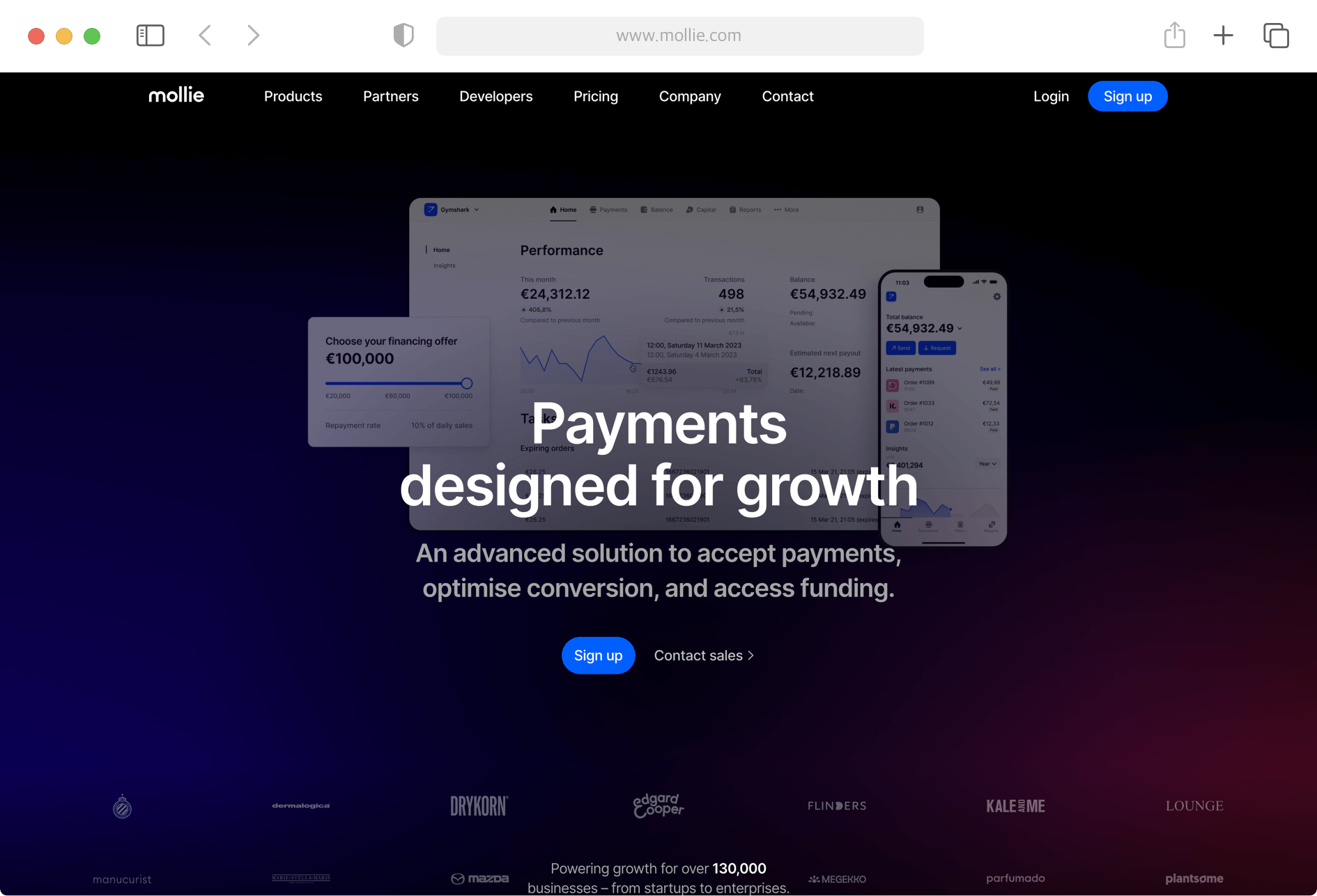 The approach during this project
Consistent translations, technical terms
native speakers translators and connectors
In addition to frequently working with content, Mollie stipulated that we could technically support them. As they had to translate various (custom-made) systems, we came up with technological solutions that helped them to translate quickly.
After we had created technological solutions, such as connectors and converters, content was automatically retrieved and segmented, so it was immediately ready for translation. As one of the few agencies in the Netherlands, we are able to set up such a process, which resulted in quick steps abroad. With the translation memory, a component of our own translation software, we encourage our translators to use consistent terminology. An additional advantage of our software is that the layout is retained, allowing the translator to focus purely on the translation.
Mollie is a unicorn!
We did our utmost with the translations for Mollie. They also provided a lot of help from their side so that we could set up everything quickly together, leading to a rapid expansion in the target countries.
We have set up a process for translations and various software processes so that it can be automatically detected whether content needs to be translated. All their help centers in Zendesk, front-end and back-end were translated very quickly. It's cool to see a customer like Mollie achieve success.
'Thanks for always passing on feedback, although small it is important to us. And in the bigger scheme of things, we are very happy with your help! It really helps us move forward! :)'
Robbert Flipsen
Head of International Business Development