About Freixenet
Freixenet, a family business that has existed for over 150 years, recently moved to Belgium. The company now sells its wines and cavas in more than 100 countries and produces over 100 million bottles of cava annually.
Under the leadership of Patricia De Muynck, Freixenet is being introduced to the Belgian market. The company places great value on its impeccable reputation and the high quality of its products. This approach has resulted in an annual consumption of no less than two million bottles in Belgium.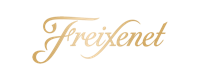 Translate internal use
manual into Dutch
Freixenet regularly uses our translation services. For this specific project, they wanted to translate a German manual into Dutch.
It was a manual for the recently implemented AISbase system, which allowed Freixenet to gather all stock information in one place. As the implementation of a new system usually takes a lot of time, it was important for Freixenet that the terminology was used consistently. Moreover, the text had to be clear so that the Dutch staff could easily follow the manual. The entire project had to be completed within 14 days.
The Approach during this Project
Consistent translation with technical
terms by a native Dutch speaker
Freixenet provided the manual in PDF format. When translating a manual for a new company system, it is essential to use consistent language to avoid confusion for the reader.
With the translation memory, which is part of our own translation software, we encourage our translators to use consistent terminology. An additional benefit of our software is that it preserves the layout, allowing the translator to focus purely on the translation.
A manual ready for immediate use
Thanks to the involvement of only one translator, we were able to maintain direct contact continuously, keeping communication lines short and the translation project progressing rapidly.
The manual was translated consistently, with the original layout preserved. Thanks to the direct communication between the project manager and Freixenet, the project got off to a quick start and was also delivered within the set deadline. This meant that Freixenet Belgium's employees could immediately start working on a crucial part of their business process: the new stock system.