About Boskalis
Boskalis offers innovative comprehensive solutions for companies in the offshore energy sector and for port, coastal and delta areas. This includes the construction and maintenance of ports and waterways, land reclamation and the protection of coasts and shores.
Although Boskalis is originally a Dutch company, it has expanded its operations to 75 countries across six continents. In addition, the organization is owned by HAL investments.
For this translation project, we had to translate French documents from the local government.
At the moment, many offshore wind farms are being constructed. For these projects, Boskalis needs to have local documentation translated.
For the construction of a wind farm off the French coast, Boskalis needed official documents in English. Since the French government had provided the relevant documentation in French, it was our task to professionally translate it into English. It was crucial that the documents were translated accurately, as they dealt with topics such as laws and regulations and environmental policy.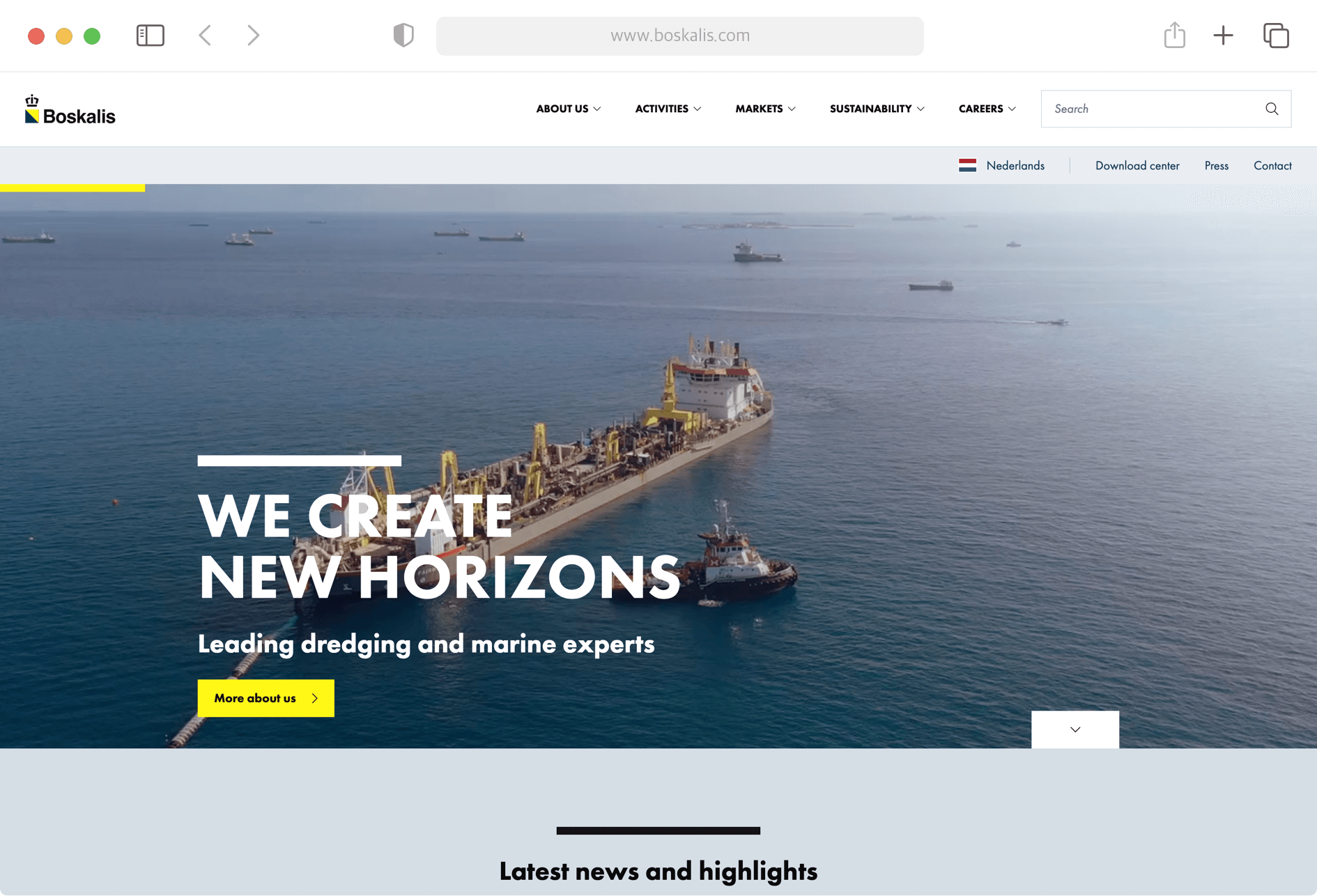 The approach during this project
Experienced technical translators
with knowledge of Offshore
Given that translating official documents is a specialist task and the deadline allowed for this, we decided to assign only one translator for this project.
We chose an experienced translator who was also able to translate texts within a short period of time. As the documentation contained detailed restrictions and conditions, it was crucial that these were translated carefully. To ensure this, we carried out additional quality checks.
Accurately translated documents
Thanks to the use of just one translator, we were able to maintain direct contact continuously, keeping communication lines short and the translation project progressed quickly.
Because the translator was able to fully immerse themselves in the entire document, it was possible to deliver a consistently translated text. The translated documentation was delivered well within the deadline and provided Boskalis with the necessary means to immediately start building the wind farm.